Optimize your conversion
For most sites, the ultimate goal is to generate more sales. CRO for e-commerce is the key to getting the best results.
To achieve this, we need to transform a maximum of visitors into customers by implementing a good digital marketing strategy.
Conversion rate is an indicator that everyone involved with e-commerce management should be familiar with. To improve the performance of your website, conversion optimization is essential.
In this article, we'll explain what conversion rate really is, while we'll give you solutions to optimize it.
Conversion rate
Conversion rate is a well-known to SEO experts and webmasters alike. But maybe you don't all know exactly what it is. Let's make a simple definition of the term.
There is a conversion to a website when a visitor performs the expected action. In the case of an e-commerce site, for example, this action is the purchase. But it can also be filling out a contact form, a request for quotation, a subscription to the newsletter, etc.
The conversion rate, represents the relationship between the actions performed and the number of visitors to the site. The value of the conversion rate can vary from one industry sector to another, from one traffic source to another, and even depending on the time of day.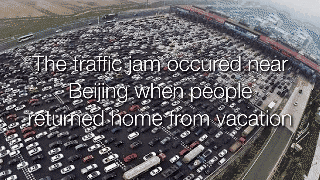 What is the conversion rate?
The conversion rate determines the effectiveness of your digital marketing strategy and the quality of your e-commerce site.
The vast majority of CRO e-commerce campaigns focus on improving that indicator.
CRO.. What is that?
CRO is the English acronym for "Conversion Rate Optimization". CRO is the set of techniques used to cost-effectively and sustainably improve a website's conversion rate. In fact, you need to know that optimizing the conversion rate on your site can't be improvised. It requires specific skills in various fields of marketing to achieve your goals.
CRO for e-commerce, 7 basic stages
The goal of a CRO campaign for e-commerce is to discover why visits do not become sales, establish various hypotheses and prioritize A/B (or multivariate) tests to improve the main performance indicators (CPA, ROAS, ROI).
It is a complex process where we will collect both quantitative and qualitative data in order to carry out a complete analysis and propose hypotheses to confirm scientifically.
It consists of an analysis of the data of analyticas (Google Analytics) of the web, of several tests with users, qualitative analysis thanks to surveys, chat logs and interviews.
It's no use launching a conversion optimization campaign without having the technical part completely clean of errors.
Tests are performed between browser and device versions, making sure that all variations offer a critical error-free experience.
Heuristic analysis is defined by conversionXL as "… an experience-based assessment where the result is not guaranteed to be optimal, but it could be good enough. Its main advantage – speed. It can be done quite quickly."
Thanks to technology, we can analyze the behavior of our visitors. We'll study our traffic with mouse tracking, click maps, scroll maps, and session recordings.
Definition of Hypotheses and Priorities
The conclusion of the conversion optimization audit is to establish assumptions and proposals for changes to be tested. However, a list of tests without priorities would be nefarious to the optimization strategy. That's why we organize our hypotheses according to a set of established priorities.
Once we have created the hypotheses and priorities we will be able to launch the famous A/B test.
Learning and starting again
Finally, if our hypothesis is confirmed we can apply the change and continue to improve our e-commerce thanks to the CRO.
CRO for e-commerce, minimum requirements
As this is a scientific method where statistics have a central role during testing, we need to have enough traffic AND conversions (sales, leads) to bring the tests to fruition.
We usually consider CRO for e-commerce sites that have at least 20,000 visits per month.
For sites with less traffic, we can recommend a CRO audit.

Tools for CRO
Some of the tools we use and recommend for conversion optimization campaigns: